Looking beyond COVID-19, about the future of our health
A publication of the Public Health Foresight Study (PHFS) | Dutch edition published on 27 November 2020
Summary of the c-PHFS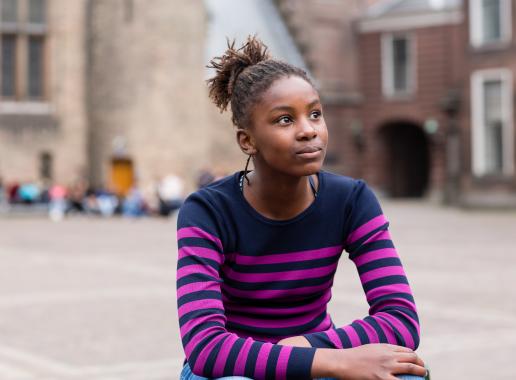 This is a summary of the extra edition of the Public Health Foresight Study (PHFS). Taking COVID-19 into account, this PHFS takes a closer look at future trends in public health.

An overview of the key findings from the corona-inclusive PHFS is published as an online magazine. Unfortunately, we do not have an English translation of the full website. Read more about translation options here.
The story of the c-PHFS
The novel coronavirus (SARS-CoV-2) holds the whole world in its grasp. The consequences have been huge – not only for health, but also for the economy and our daily lives. Insight into the course of the crisis and its consequences is still limited. This is especially true in relation to different groups of people in a vulnerable position. With this foresight study, RIVM Rijksinstituut voor Volksgezondheid en Milieu (Rijksinstituut voor Volksgezondheid en Milieu) aims to contribute to a better assessment of possible future consequences and to support broader considerations.
Foresight studies and health in the age of COVID-19
The Public Health Foresight Study 2018 identified three major challenges for public health in the Netherlands: 1) the persistently high burden of disease due to cardiovascular disease and cancer; 2) the growing group of older people still living on their own while suffering from dementia and other complex issues; and 3) the increasing mental pressure on teenagers and young adults. The novel coronavirus, SARS-CoV-2, has entered our lives. Knowledge about the virus and its consequences for public health is growing rapidly, but is still far from comprehensive. In addition, infectious diseases are much less predictable than chronic diseases. Although there are many uncertainties, the corona-inclusive Public Health Foresight Study (c-PHFS The four-year Public Health Foresight Study (PHFS) published by RIVM Rijksinstituut voor Volksgezondheid en Milieu (Rijksinstituut voor Volksgezondheid en Milieu) provides insight into the most important societal challenges for public health and health care in the Netherlands.) explores the possible future course of the COVID-19 pandemic and the short-term and long-term consequences for our public health.
The COVID-19 pandemic has a major effect, impacting our daily lives
Although experts have been warning of a pandemic for years, the unknown, novel coronavirus caused a shock worldwide, and its severity is gradually becoming apparent. The direct consequences of COVID-19 are a major focus. Mortality from COVID-19 will probably be in the top 3 causes of death in 2020. Average life expectancy has been shortened by six months in 2020 compared to earlier projections. The indirect effects have also been immense. Regular hospital care ran into problems, because COVID-19 care took up a lot of capacity. Our daily lifestyle also changed. The consequences for physical and mental health are huge. This is compounded by the possible consequences of the economic downturn, which will lead to more unemployment and greater income insecurity.
Infectious diseases are back
The SARS-CoV-2 virus appeared suddenly, but is expected to disappear slowly. With large and small fluctuations in the spread of the virus, SARS-CoV-2 and its consequences will hold the world in its grip for some time yet. The different COVID-19 scenarios show that future outbreaks could lead to a wide variety of possible consequences for public health and their impact on health care capacity. The uncertainty is exacerbated by the availability of vaccines about which much is still unclear. In addition, there are all sorts of other viruses that could also develop into a pandemic. Infectious diseases seem to be back again.
Future that includes chronic as well as infectious diseases
We may be facing an epidemiological transition. In previous centuries, infectious diseases – such as plague, smallpox and cholera – were a constant presence. But with the arrival of modern sewers, clean drinking water and vaccines, they were increasingly pushed into the background. The twentieth century was dominated by diseases of affluence, such as cardiovascular disease and cancer. Now we seem to be entering a different phase in which new infectious diseases are mingling with existing health problems. That means that we need to rediscover a new way of learning to live with the presence and threat of viruses.
Health is more than COVID-19
In the initial phase of the COVID crisis, there was understandably a strong focus on the health of COVID-19 patients and the care that they needed. Health care was scaled down, and nursing homes closed their doors to visitors. Then the economic effects were taken into account when deploying measures. Perceived health, loneliness, self-management, quality of life, a sense of significance, and social participation received minimal attention, especially at the beginning of the crisis. In the event of future outbreaks, it is important to include these aspects in the consideration of measures. Health is more than COVID-19. But people have very different opinions on what that 'more' means. To clarify these diverse views, four perspectives on public health were developed for the PHFS-2014. Each of these perspectives focuses on a single public health goal: keeping people healthy as long as possible (In the Best of Health), supporting social participation for vulnerable people (Everyone Participates), promoting autonomy of citizens and patients (Taking Personal Control), and keeping health care affordable (Healthy Prosperity).
Health challenges in society becoming even more urgent due to COVID-19
Future challenges for public health and health care have become even more urgent due to the crisis. In a sense, COVID-19 magnifies the vulnerabilities and problems. Looking at the challenges from the PHFS-2018, it is clear from the persistently high burden of disease from cardiovascular disease and cancer that our behaviour seems to be growing unhealthier. Smoking and obesity, two major risk factors, appear to be increasing on average. This underlines the importance of prevention. An important public health issue that had already been identified was the growing number of older people who are particularly vulnerable. COVID-19 poses an additional risk to these people in particular. These older people are living independently for longer and are increasingly confronted with dementia and other complex health problems. In the presence of a coronavirus, it will be much more difficult for this group to receive proper care and support. Pressure on the mental health of teenagers and young adults is also continuing to increase. This is due in part to limited social interaction, remote education, the unavailability of traineeship opportunities, and a labour market that offers less than ideal prospects. Incidentally, mental health is also under pressure in other age groups.
Dividing lines sharpened by the COVID-19 pandemic
There are clear and persistent health inequalities between population groups in the Netherlands. These inequalities occur along different dividing lines, such as education and income, living environment, and migrant background, but also along dimensions such as age and gender. Due to the COVID crisis, these divisions are becoming even sharper. And when multiple dividing lines converge, there is an accumulation of risks that particularly affect certain population groups. In the future, this may lead to an increase in health inequalities.
Social differences are deepening
The main dividing lines in the population are between groups at different levels of education and income. In various ways, the COVID-19 crisis seems to hit much harder among people who are lower educated. For example, they contract the virus more often, and often have poorer health. In addition, they have also fewer opportunities to work from home, and use public transport more often. It is also precisely these jobs, which are sometimes precarious, that disappear first at the start of an economic downturn. The combination of all these possible trends, which have a major impact on mental health, compounded by poorer health skills, financial skills and digital skills, paint a very concerning picture. This will be even more concerning if the pandemic lasts for longer.
The generation gap is also widening
Health is closely related to the course of our lives, but it is also the successive generations who give care and receive care. In an ageing society, this can create tensions. Will health care remain affordable and manageable, and how much will we retain our sense of solidarity? The COVID-19 pandemic exacerbates the contrasting differences between generations. Young people feel that their freedoms are being restricted by the coronavirus measures, which are primarily intended to protect the older generations. The dividing line between generations is reinforced by the fact that 'the elderly' are all seen as one homogeneous, vulnerable group. Before the COVID-19 crisis, in contrast, the wide-ranging diversity among older people in terms of fitness and health during the third stage of life received extensive attention. Older people also have an important function in society, in areas such as informal care. Suddenly, people in the third stage of life seem more vulnerable than we had always thought. The differences compared to the fourth stage of life, that of an elderly person in need of assistance, are diminishing.
Health care under even more pressure
The pandemic also exposed a number of vulnerabilities in our health care system. The rapid change in demand for care, and in volume and nature of care, has led to bottlenecks in specialist medical care. Staff shortages, which were already seen as an urgent trend in the longer term, became even more urgent in that sector. In the context of care for the elderly, the use of formal care, but equally the use of informal carers, has also proven to be under serious pressure. This is even more striking, considering the fact that the future sharp decline in potential informal carers was already a major concern. Further cooperation within and outside the health care system at various scales seems crucial here in order to address future challenges.
Wider considerations necessary in public health
The impact of the pandemic and the measures taken leads to social discussions in which the parties to the discussion do not always understand each other. The four perspectives on public health (PHFS-2014) can help to clarify these discussions. Initially, the crisis was primarily approached mainly from the perspective 'In the Best of Health'. A discussion then emerged that offset health against the economy (perspective 'Healthy Prosperity'). The other two perspectives – which focus on health inequalities and quality of life – disappeared into the background. Since the COVID-19 crisis is taking longer to resolve, it may help to take an explicit look at the problems and solutions from all perspectives and to take all four into account in adopting new policy measures. In this way, unintentional negative side effects can be revealed, and prevented if possible. In addition, measures aimed at one goal may also have positive 'side effects' on other goals. Examples include investing in future opportunities for the young people who are affected worst now, partly with a view to their future health.
Future challenges in other fields as well
The COVID-19 crisis also reveals how public health in the Netherlands is intertwined with other policy areas – not only nationally, but also regionally and internationally. It relates to our mobility, which has been reduced, at least temporarily. Climate change, renewable energy and housing constructions also have ties to the public health challenges to a greater or lesser extent. Factors such as urbanisation, food production (at the global level), travel behaviour and changes in ecosystems and climate may increase the likelihood of pandemics in the future. Here, too, it is important to take an integrated approach to these tasks.
Crisis as a turning point
The virus arrived at a time when all kinds of major bottlenecks were already being felt, both in public health and in healthcare and the living environment. As a result, the crisis could herald a turning point. In this way, the COVID-19 crisis has contributed to accelerating the added value of changes in our health care and society. Awareness of the importance of good accessible care and appreciation for the care workers has increased significantly. The application of digital techniques has accelerated tremendously, while people had been struggling with the slow implementation in recent years. There is also a stronger sense of connectedness in the district and neighbourhood, and a willingness to engage in far-reaching intensive collaborations in the region. People are perceiving more peace and quiet, and the focus on a healthy lifestyle seems to have increased, which expands support for prevention. The question is, of course, how we can preserve and even strengthen the good aspects, and not fall back into old patterns. There is hope that this COVID-19 crisis could be a turning point for making society more sustainable, healthier and greener. This can be done by structural changes in behaviour in such areas as lifestyle, mobility and working environments, but also by using the extra investments made as a result of the crisis to shape the necessary changes.
Looking beyond COVID-19
Over the past year, it became apparent how ill-prepared the Netherlands, and in fact the whole world, was for a pandemic like this. Factors that increase the likelihood of a new pandemic, such as population growth, ageing, urbanisation, food production, travel behaviour and changes in ecosystems and climate may become even more relevant to possible pandemics in the future. Even when the SARS-Cov-2 virus is under control, it will be a joint responsibility to prepare ourselves structurally for the consequences of an outbreak of other infectious diseases on this scale and with this impact. In this foresight study, we look beyond COVID-19 to gain a better understanding of future consequences and support broader considerations.
From analysis to action
This foresight study identifies a number of future challenges to public health. Our analysis offers opportunities for parties at every scale, from local to global, to address the challenges expeditiously and to be better prepared for the future. The following four opportunities for policy and society have been identified.
1.    Commitment to integrated prevention
The coronavirus measures in the social and physical living environment have an enormous impact on lifestyle. Smokers are smoking more, we are getting less exercise, and we have put on weight. The crisis confirms that lifestyle is more than an individual choice. Encouraging a healthy lifestyle requires integrated prevention that not only targets individual lifestyle factors, but addresses the social and physical living environment as well. Underlying social issues, such as debts and stress, often need to be resolved first, before creating room to work on a healthy lifestyle.
2.    A future that includes chronic as well as infectious diseases
The four-year Public Health Foresight Study (PHFS) published by RIVM Rijksinstituut voor Volksgezondheid en Milieu (Rijksinstituut voor Volksgezondheid en Milieu) provides insight into the most important societal challenges for public health and health care in the Netherlands. It is possible to state fairly precisely how many people with dementia, diabetes or cancer there will be in 2040. This allows policy-makers to respond in a timely manner. Infectious diseases are much less predictable. If a pandemic suddenly emerges, it has an immense impact on health and on health care. In the coming years, this will require a balancing act in policy: sufficient focus on 'plannable' trends, as well as room to accommodate the unexpected. In addition, the convergence of chronic and infectious diseases requires new, integrated knowledge, new care concepts between formal and informal care, and more cooperation between different parties in health care and beyond.
3.    Stronger focus on mental health
The increasing mental pressure on teenagers and young adults has become an even greater challenge as a result of the COVID crisis. Other age groups are also feeling more anxious, stressed, despondent and lonely. The expected economic downturn, which will hit certain population groups even harder, puts even more pressure on mental health. Better information and knowledge about our mental health is essential here, as well as offering future prospects to the people that are affected.
4.    Urgency of continued cooperation between government ministries
The COVID-19 crisis has led to intensified cooperation between the ministries. This interministerial cooperation also offers opportunities for further improvements in public health in the longer term. After all, many of the aspects that could be leveraged for this purpose lie outside the field of health, such as work and labour, education, the physical living environment and social security. In short: the urgent importance of working together towards better public health in the Netherlands, across the ministries, is underlined by the COVID crisis.